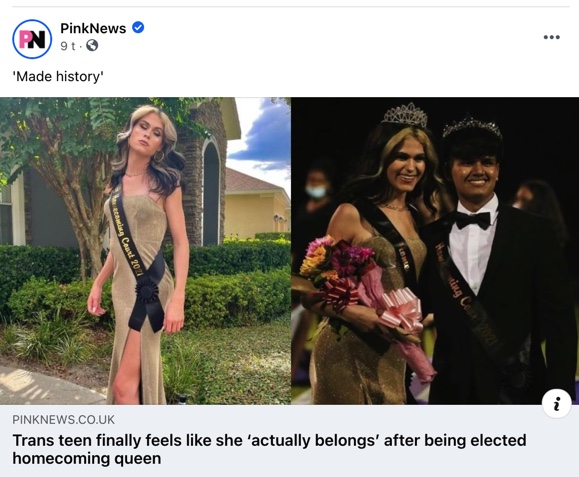 JOSH MILTON SEPTEMBER 30, 2021 
A trans teenager has finally felt like she "actually belongs" after being elected homecoming queen at her high school in Orlando, Florida.
Evan Bialosuknia made history at Olympia High School as her fellow students overwhelmingly elected her to be their homecoming queen.
"Made history," the teen wrote on Instagram earlier this week, proudly showing off her sash which reads, "Homecoming Court 2021", alongside her crown and her main accessory: the homecoming king wrapped around her arm.
"I wanted to have that moment of glory," the 17-year-old told WESH2, an NBC affiliate based in Orlando.
"It made me feel like I actually belonged. Not just like a joke, 'cause that was one of my fears.
"I was in bed one night like: 'What if they were just doing this to laugh at me?'"