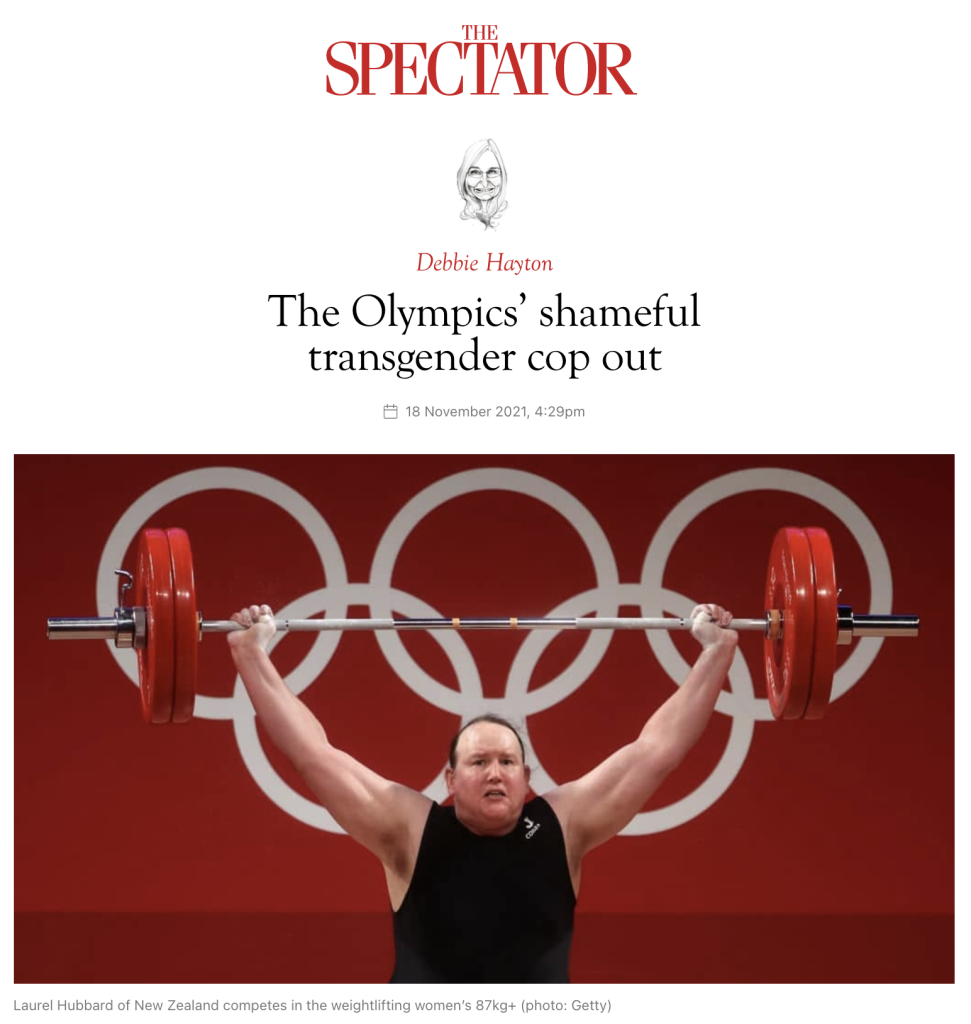 The International Olympic Committee have just released a new framework for transgender and intersex inclusion in sports. The old Olympic guidelines from 2015 allowed Laurel Hubbard, a transgender weightlifter, to compete with women in Tokyo and were clearly not fit for purpose – even the IOC admitted that. But this new document is arguably even worse. Transgender athletes olympics
The IOC begins with ten principles it will follow, the first of which is 'inclusion'. Fair enough, sport should be inclusive – but it must also be safe and fair. Here, the IOC fails spectacularly. For generations, sport has been segregated by sex. Otherwise, women would be unable to compete with men. That truth should not be controversial. But this is 2021 and gender identity ideology has now swept through liberal society.
And on this, the IOC has rolled over completely.
It states that: 'Provided they meet eligibility criteria that are consistent with principle four, athletes should be allowed to compete in the category that best aligns with their self-determined gender identity.' Principle four, incidentally, deals with 'fairness' and 'safety', but doesn't seriously engage with how this can be achieved.
Elsewhere the IOC's guidance really takes the biscuit. According to the governing body, there should be no presumption that male-bodied athletes will have an advantage over women:
"

'No athlete should be precluded from competing or excluded from competition on the exclusive ground of an unverified, alleged or perceived unfair competitive advantage due to their sex variations, physical appearance and/or transgender status.'
At least the IOC does see the dangers of unscrupulous athletes and their national governing bodies gaming the system. The guidance adds that sports organisations should prevent 'athletes from claiming a gender identity different from the one consistently and persistently used, with a view to entering a competition in a given category.'
In a world where there are over a hundred gender identities – according to the BBC – I fear it might be only a matter of time before someone claims they have an innate and immutable need to present as a woman when competing in sport. This is nonsense of course but, when policy is based on feelings, how can anyone call it out?
The IOC has lost sight of the very reason sport was segregated in the first place: sex. We have never in the past drawn lines on the basis of how we feel about our own bodies.
transgender athletes olympics