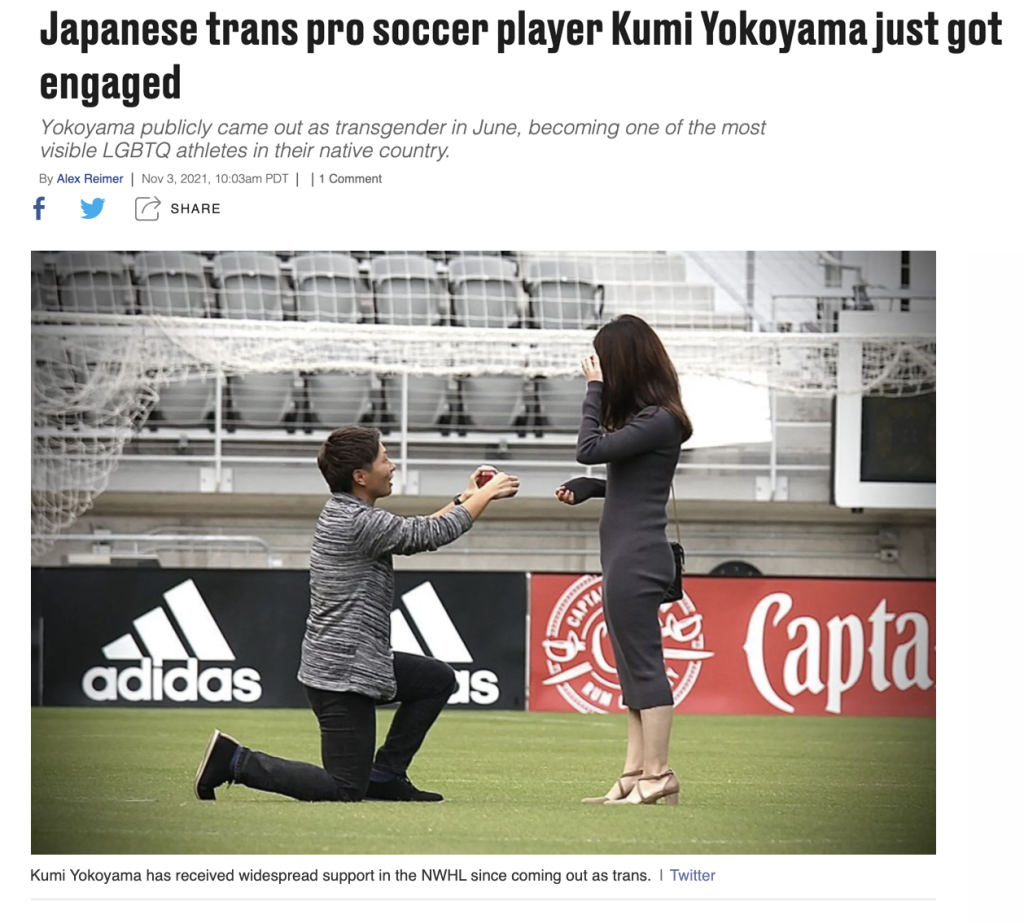 When pro soccer player Kumi Yokoyama publicly came out as transgender, they said they weren't necessarily enthusiastic about the decision, but made the choice so they could live an open life going forward.
Last week, they took a big step towards achieving that. Yokoyama, who plays for the NWSL's Washington Spirit, proposed to their girlfriend at their home stadium, Audi Field.
And she said yes!
The Spirit and NWSL community at large reacted with their well-wishes.
Yokoyama, 27, came out as transgender in June. They made their announcement in a video posted to YouTube. "I'm coming out now," they said. "In the future, I want to quit soccer and live as a man."
Yokoyama is one of two out transgender players in the NWSL. The other is Quinn, who also plays for the Spirit, and became the first trans Olympic medalist when Canada's women's soccer team captured gold.
President Joe Biden praised Yokoyama following their announcement, saying he was proud of the soccer star's courage.